NEW ARRIVALS - BLOOD MOON Sage Smudge Stick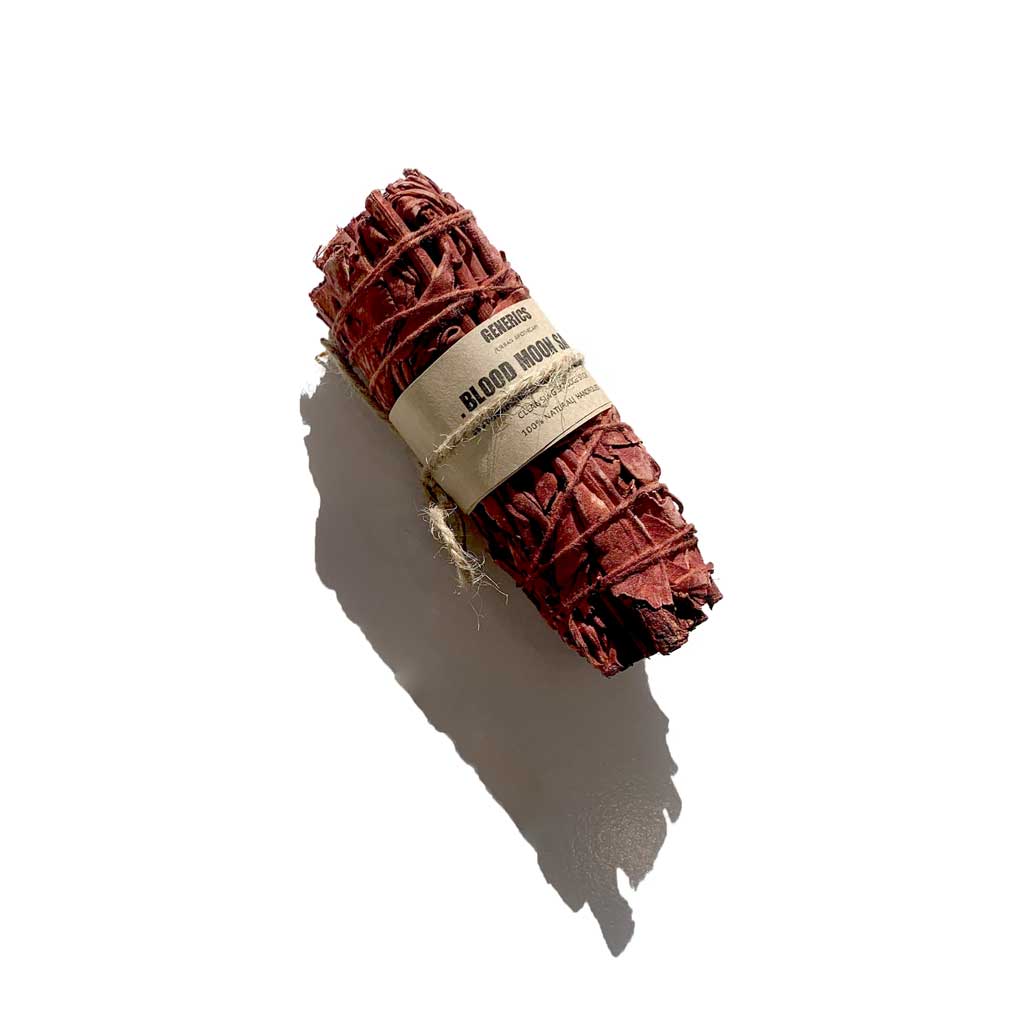 Our new BLOOD MOON Sage Smudge Stick by GENERICS Urban Apothecary is the newest addition to our curated meditation range.
Dipped into melted plant resin then sun dried, BLOOD MOON Smudge wands are popular for ritual and spell casting work with the resin enhancing the potency of the sage herbs resulting in with a powerhouse of metaphysical purification and protection.
BLOOD MOON is ideal for full moon meditation rituals as well as cleansing and purifying your home with herbaceous and distinctive notes of wild sage.
SAGE HERB has traditionally used in ancient spiritual ritual by sharman, healers and native American tribes. Burning Sage is said to ward off lingering negative energies and to purify spaces. Sage has been used for healing and for blessing.  Sage must always be practiced with respect, intention and connection.
HOW DO YOU USE OUR SMUDGE STICKS?
Remove label and light up one end of the smudge stick and allow the flame to catch and burn for a few seconds before blowing it out. Take the smudge stick around a well-ventilated space and allow the smoke to waft around. Keep a plate handy to catch any embers that may fall away. Extinguish thoroughly by dipping into water.
Our beautiful Californian Sage herbs have been sustainably grown without pesticides and hand wrapped in natural cotton. 
Shop Blood Moon Sage Smudge Stick here or visit us in store - view locations.